Saturday I went to one of my favorite places, Greenbluff.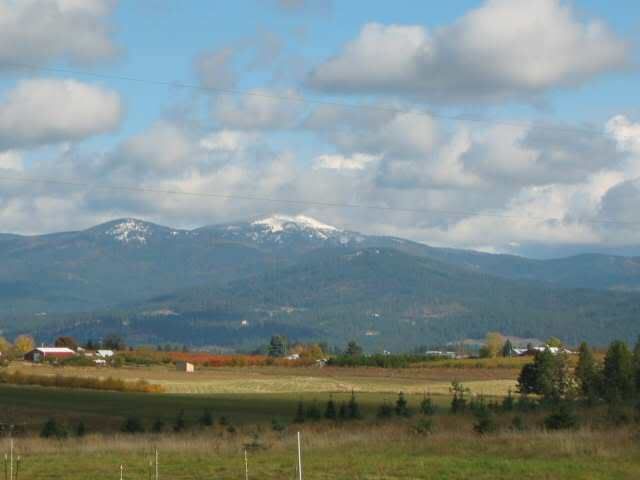 If you're from Spokane, that name tends to set off a reaction similar to Pavlov's bell. Instant cravings for fresh fruit, honey sticks and pumpkin doughnuts grip me. Saturday was strawberry day. Oh how I love strawberry day.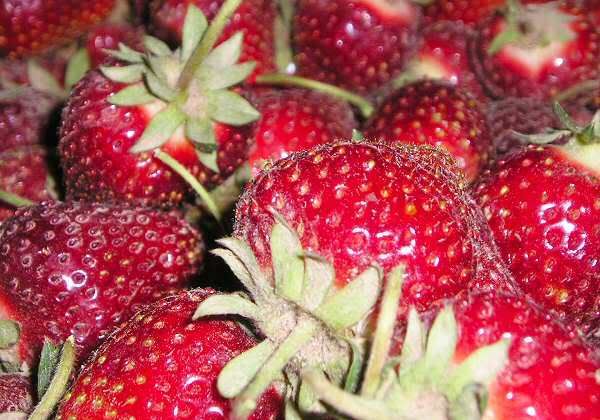 Basically you drive out of town to a group of quaint little farms who have done all the hard work for you. Let me set this up for you. No planting, weeding or watering. All you do is pick, which still allows for the satisfaction of a job well done. Kids are wandering aimlessly picking those choice strawberries that never make it past the mouth into the flat. A babushka is a couple rows away shouting short Russian words to her family who keep smiling, picking and tasting. I chat with the middle age lady working the row beside me. There is no "type of person" that comes here, so most are in shorts and tanks while the teenagers sweat away in those cute jeans they bought at the mall last week. I pick the warm, juicy berries and some are just meant to be eaten the moment they are picked. My flat piles high and I wonder if I can keep them all in as I walk back to the farmhouse. Despite this I can't help but keep grabbing berries, not wanting to miss that perfect one or that perfect one, or those over there... All said and done, for the price of four small pints of strawberry representations from the store I bought eleven pounds of the sweetest, most juicy berries around.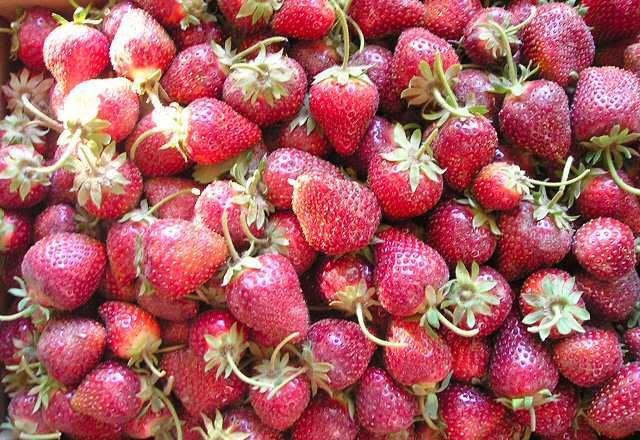 Strawberries are definitely my favorite fruit...
well, at least until the raspberries are ready...
or the cherries...
oh, and the peaches ripen...
D