Oh readers, you have no idea how often I (Deanna) think, "I must blog about this!" I truly write blogs in my head all the time, but am loathe to sit in front of the computer after eight hours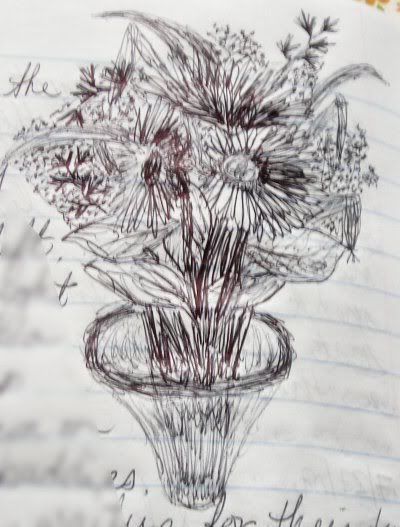 of it at work.
Oh, to blog in a notebook with crinkly lined sheets and spaces to doodle to my hearts content. I guess that would be more like a klog (we-blog, noteboo-klog).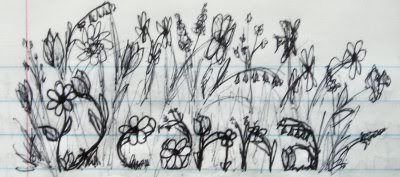 Well, since my klog is mostly private, I will blog some things I've been meaning to for some time.
I was taking a walk this evening and I felt like I wanted to capture every second of summer like Cindarella before midnight. I know, this sounds very dramatic, but I do get rather dramatic when summer is coming to an end. I want to fully experience it until it is completely gone. Then I have to have some grieving time. Finally, I'm ready to jump into fall with all the gusto of one of those gorilla suited guys jumping out at small children in the corn maze. One of the activities I will most miss from summer are the outdoor movies in the quaint little
Perry District
. You show up at dusk to sit outside of an
old car shop converted into a coffee shop
.
On this particular night they were showing "
Galaxy Quest
", so the Jewish pre-movie band was all dressed up in DIY space outfits while they played their accordians and clarinets and danced with crowd members. My particular favorite was the medly of Star Wars/Trek/Quest/Jones songs they had composed in Jewish style, because, like the band leader said, "there are Jews everywhere".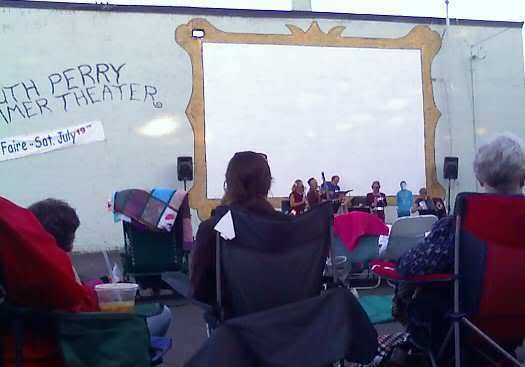 I also have been wanting to give you an update on my container garden. I would have to say that for the most part I was fairly successful. Here's kind of a side shot of it: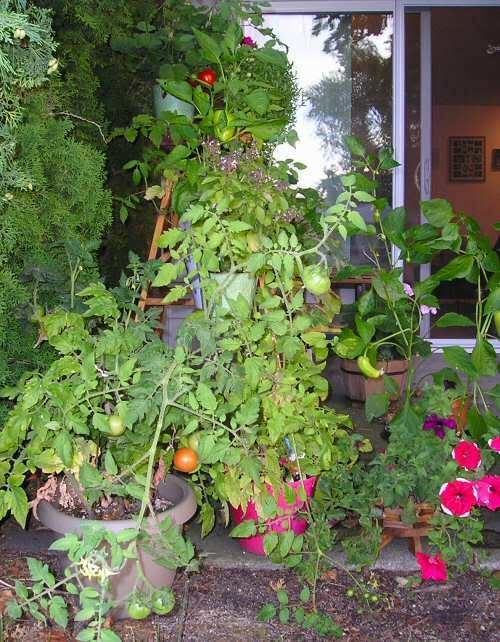 Here's a close up of my tomatoes, peppers and basil. I thought they looked really pretty.
Oh, and here's my one yellow squash that grew... I guess I won't be leaving any on my neighbor's porch this year...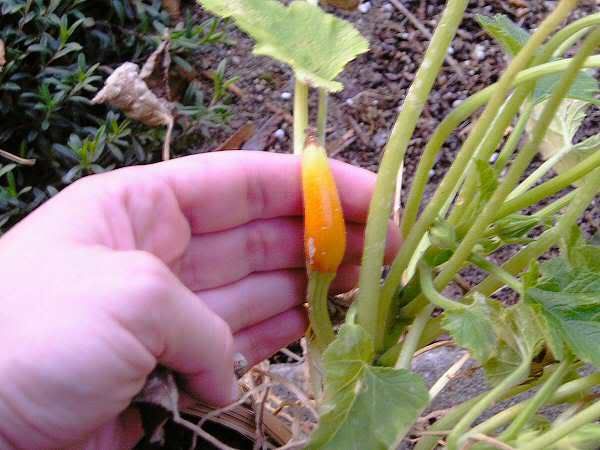 For people who used to read my previous blog you may remember
my post on the 10,000 Silver Dollar Bar
and what a colorful tourist trap it is. Well, I just want to give you a surprising update. It is no longer the 10,000 Silver Dollar Bar. That's right, there are now 50,000 silver dollars! I give to you the new (well, just the "fives", as you can see from the photo) and improved (well, if getting more varieties of toothpick holders is an improvement) 50,000 Silver Dollar Bar!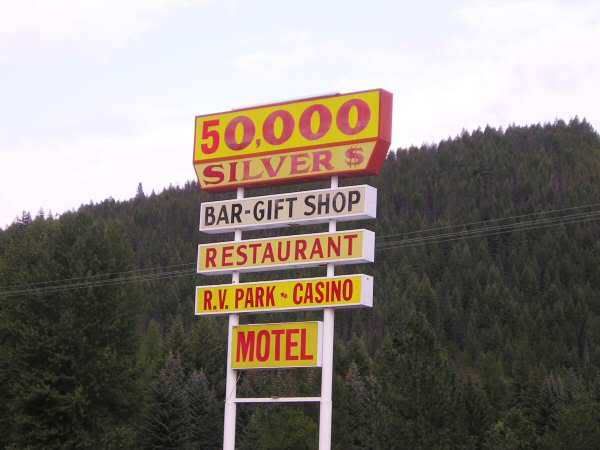 I do have some other posts logged away in my head, but they will have to wait for another day. I do, however, want to leave you with one quick update from a previous post. If you remember my
Independence Day blog
, I wrote about The Keeper of the Tambourine. Well, he is still going strong as I saw a photo of him dancing away at a community fair
my church
helps with. The moment they showed the slide show I knew it was him... too funny.
Deanna